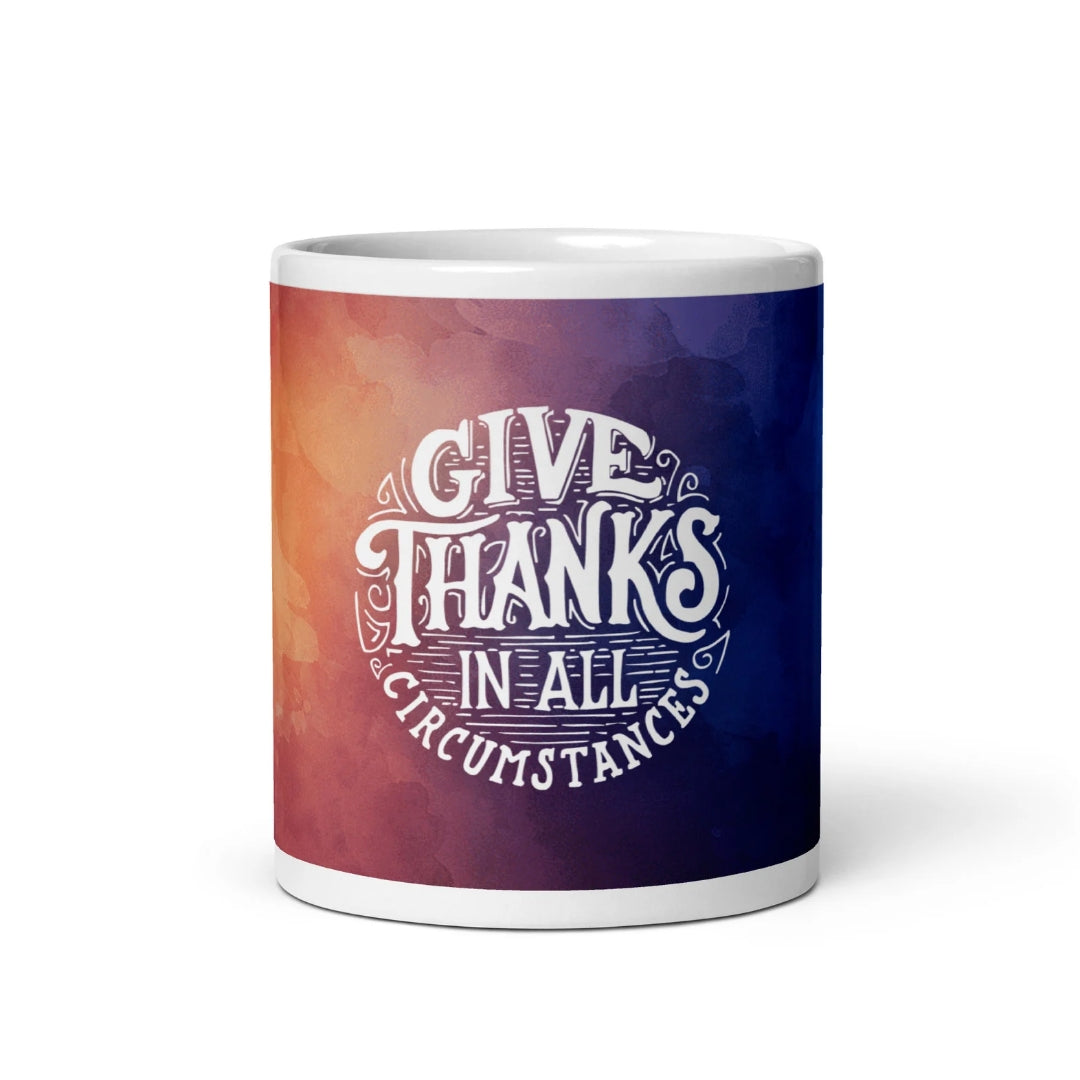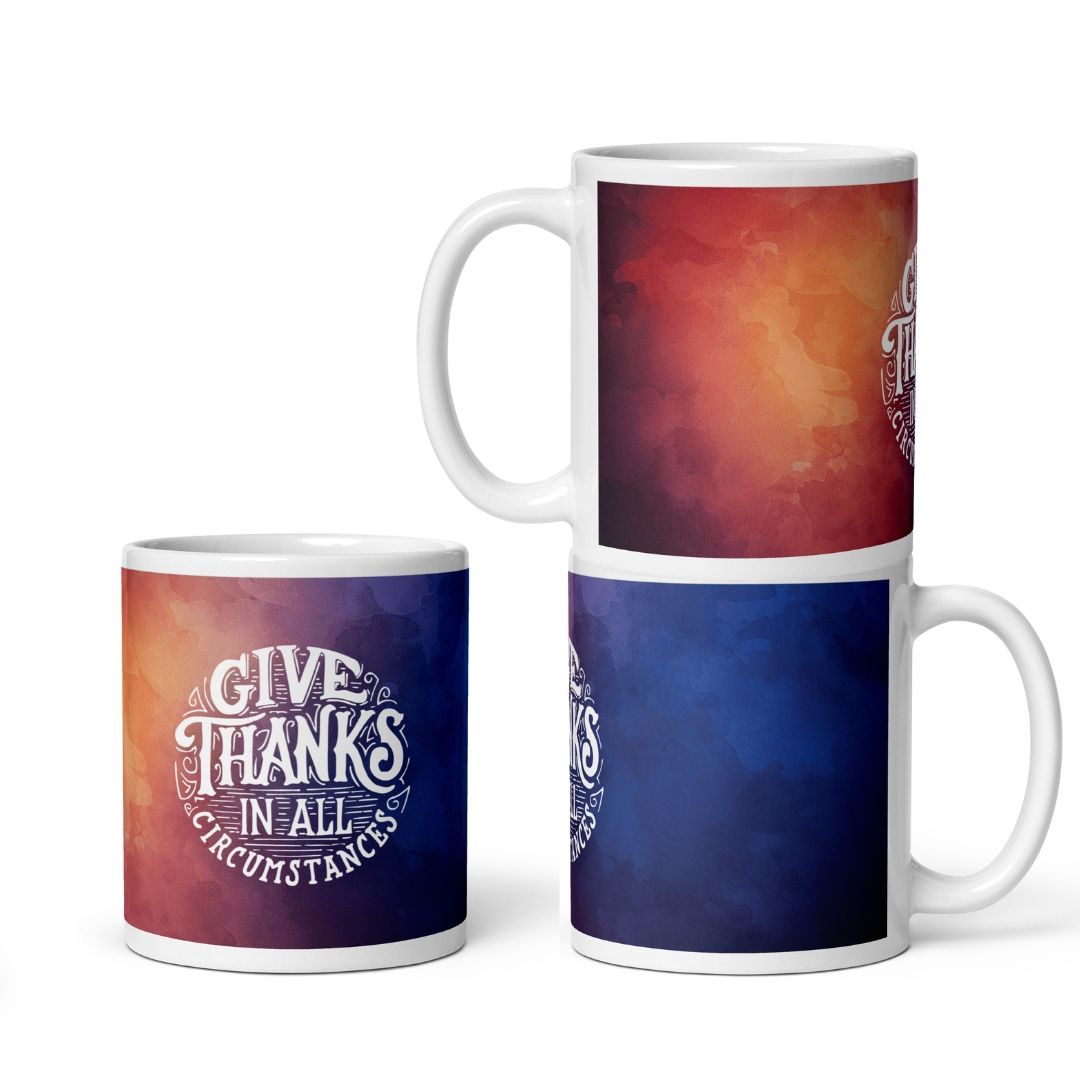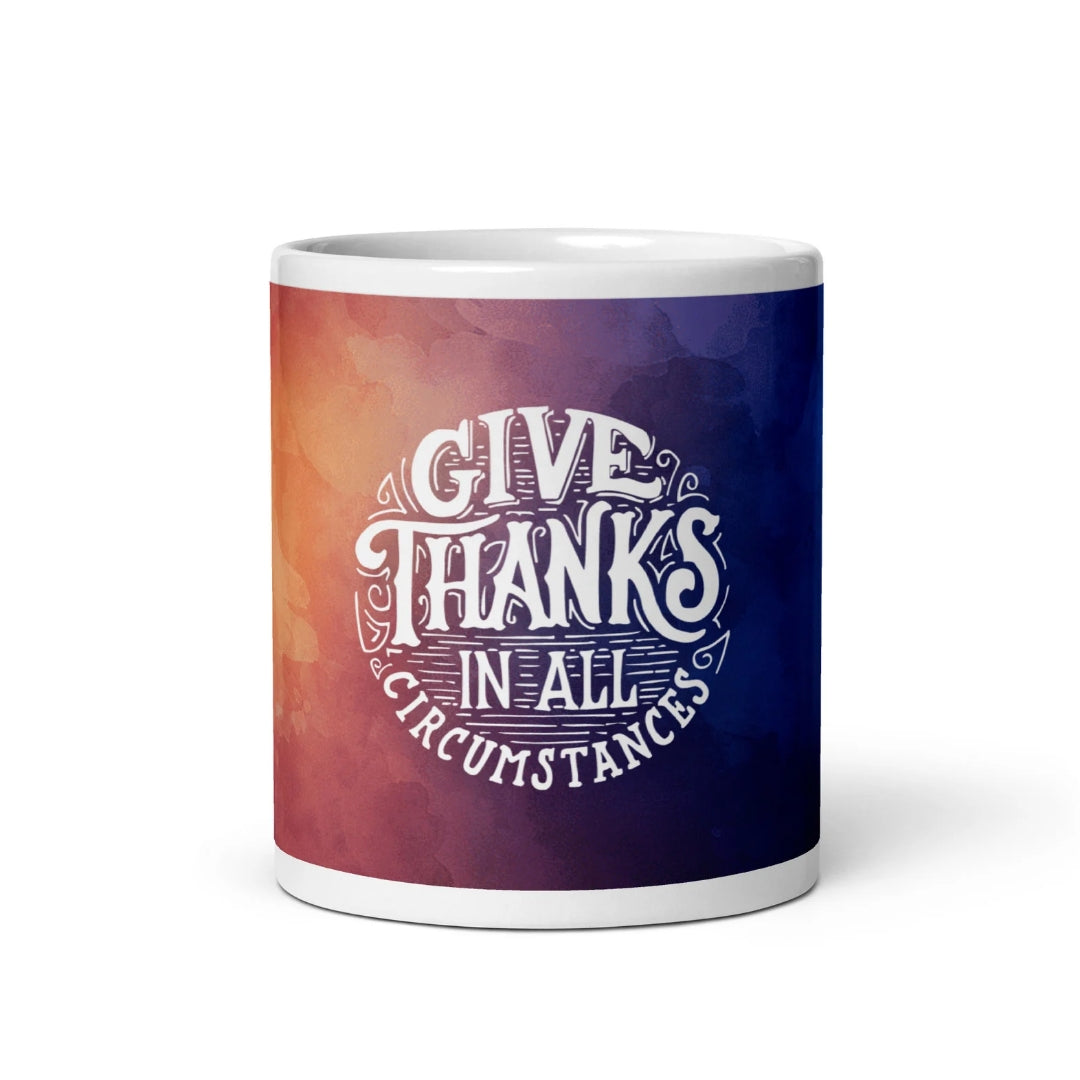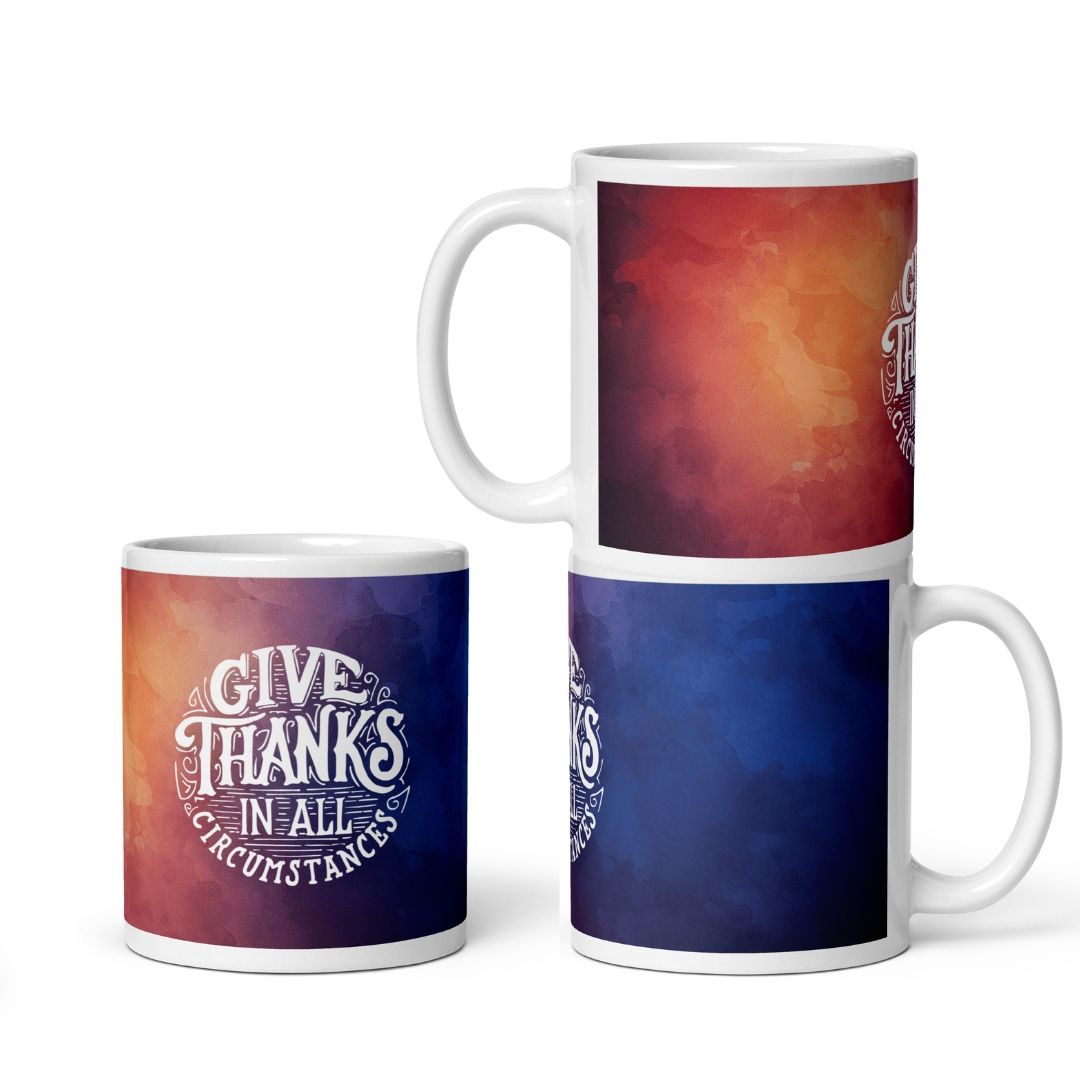 Give Thanks in All Circumstances | Christian Mug
Translation missing: en.products.product.price.regular_price
Rs. 249.00
Translation missing: en.products.product.price.sale_price
Rs. 249.00
Translation missing: en.products.product.price.regular_price
Rs. 399.00
Translation missing: en.products.product.price.unit_price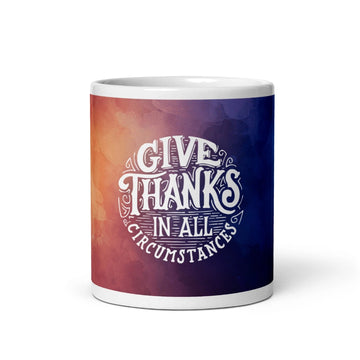 Give Thanks in All Circumstances | Christian Mug
Translation missing: en.products.product.price.regular_price
Rs. 249.00
Translation missing: en.products.product.price.sale_price
Rs. 249.00
Translation missing: en.products.product.price.regular_price
Rs. 399.00
Translation missing: en.products.product.price.unit_price
This season, cultivate a spirit of gratitude with our "Give Thanks in All Circumstances" Bible Verse 11oz Mug. As you savor your favorite hot beverages, let this mug be a daily reminder to give thanks in every situation, as encouraged by the timeless wisdom of Scripture.
Key Features:
Inspirational Design:

 

This Bible verse mug showcases the uplifting message, "Give Thanks in All Circumstances," serving as a constant reminder to embrace gratitude in every aspect of life.
Premium Quality:

 

Crafted from high-quality ceramic, this mug is designed to withstand daily use, ensuring it remains a cherished part of your daily routine.
Perfect Size:

 

With an 11-ounce capacity, it's just right for sipping your morning coffee, tea, or any warm beverage that warms your heart.
Comfortable Handle:

 

The ergonomic handle offers a secure and cozy grip, enhancing your sipping experience.
Microwave and Dishwasher Safe:

 

Enjoy the convenience of reheating your favorite drinks and easy cleanup, making your daily rituals even more enjoyable.
Meaningful Gift:

 

Whether for yourself or loved ones, this Bible verse mug makes a thoughtful and heartwarming gift, reminding everyone to embrace gratitude in all circumstances.
Embrace a life filled with gratitude and faith as you give thanks in all circumstances. Order the "Give Thanks in All Circumstances" Bible Verse 11oz Mug today and let this inspiring message be a part of your daily routine, encouraging you to find joy in all situations.
Don't hesitate! Make this faith-filled mug a cherished part of your life. Place your order now and encourage those around you to find reasons for gratitude in every circumstance they encounter.