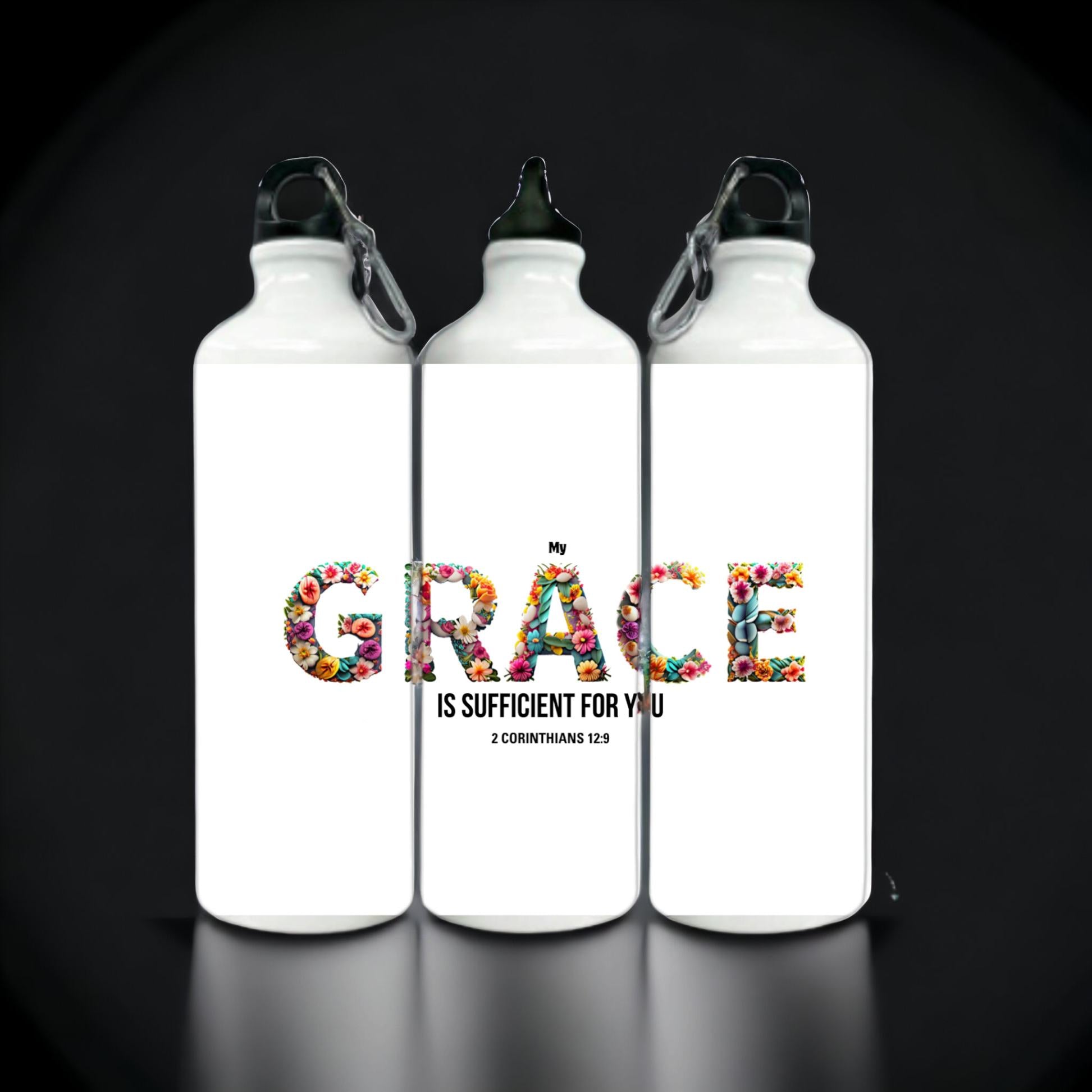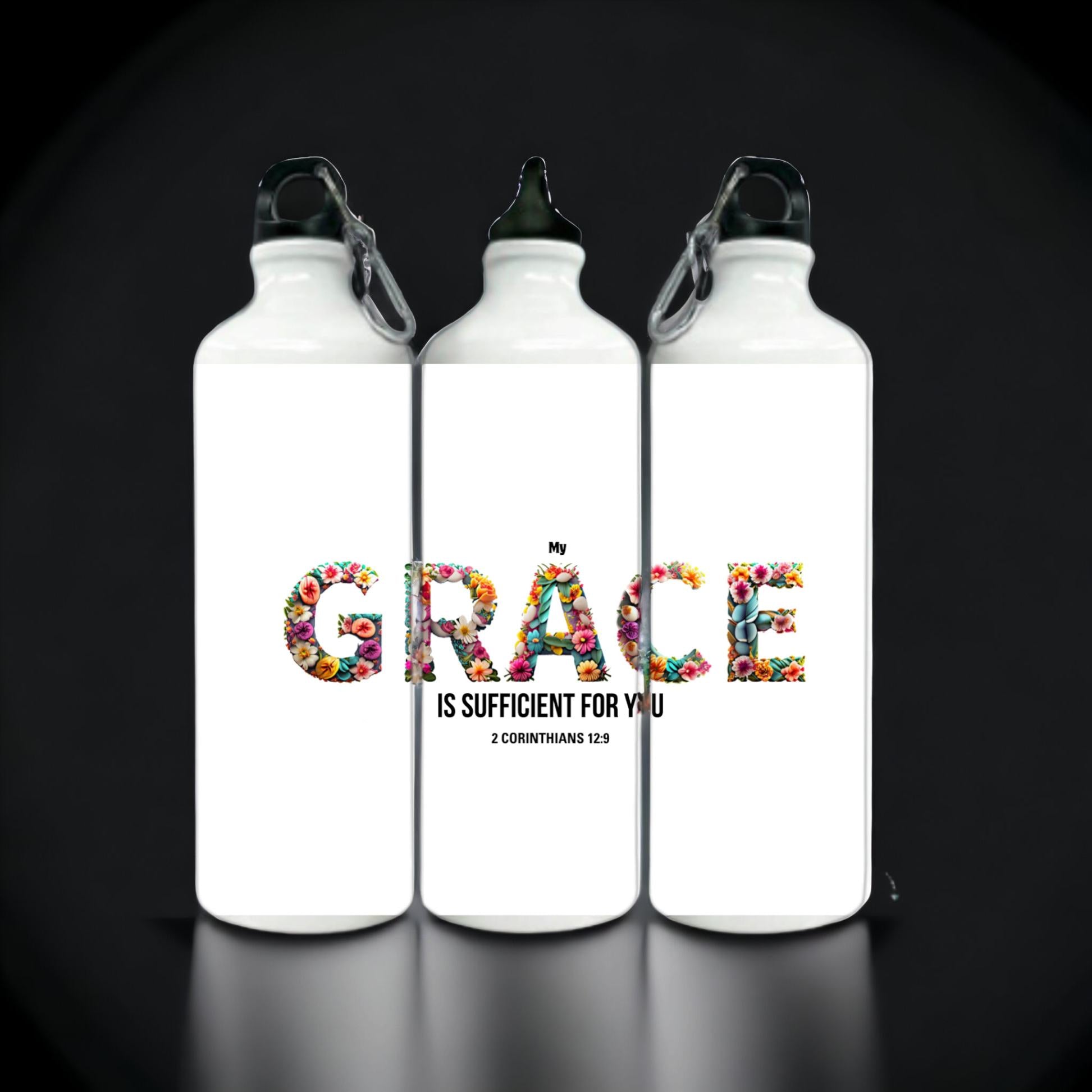 Translation missing: en.products.product.price.regular_price
Rs. 399.00
Translation missing: en.products.product.price.sale_price
Rs. 399.00
Translation missing: en.products.product.price.regular_price
Rs. 599.00
Translation missing: en.products.product.price.unit_price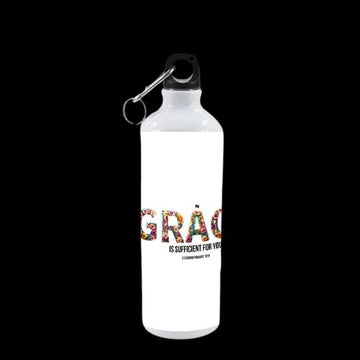 GRACE - Sipper Bottles
Translation missing: en.products.product.price.regular_price
Rs. 399.00
Translation missing: en.products.product.price.sale_price
Rs. 399.00
Translation missing: en.products.product.price.regular_price
Rs. 599.00
Translation missing: en.products.product.price.unit_price
Step into the embrace of divine grace with our 700ml customized Christian Sipper Bottle, adorned with the profound message, "Grace of God" This isn't just a bottle; it's a vessel for you to experience the bountiful grace of the Almighty. Join us as we delve into what makes this Sipper Bottle remarkable and how it can become your daily source of spiritual nourishment.
The Design
Meticulously designed, our "GRACE" Sipper Bottle is crafted from high-quality stainless steel, ensuring it stands the test of time.
The bottle design beautifully showcases the message, reminding you of the boundless grace that surrounds you.
Featuring a Carabiner Clip, it allows you to attach it to your bag or gear, keeping the grace of God close at hand.
The Message
This Sipper Bottle carries a powerful message of divine grace, serving as a daily reminder of the unending and unconditional love of God.
Personalize your bottle with your name, a special date, or a personal message, making it uniquely yours.
 Practicality and Purpose
With a generous 700ml capacity, this bottle ensures you stay hydrated throughout the day with your preferred beverages.
The double-walled, vacuum-insulated design keeps your drinks at the ideal temperature, maintaining heat for up to 12 hours and cold for up to 24 hours.
The spill-proof lid adds convenience to your daily life.
Join the Faithful Community
Choosing the "GRACE" Sipper Bottle means joining a community of like-minded individuals who find strength and inspiration in their faith and the abundant grace of God.
Share your faith journey with us on social media using #WannabeSipperBottle #Wannabe #wannabedotin @wannabedotin and connect with others who also celebrate the grace of God.
Sip in Grace, Live in Abundance
Our "GRACE" Sipper Bottle is more than just a container; it's a conduit for you to sip in the abundance of God's grace. With each sip, you're reminded of the boundless love and grace that surrounds you.
Order your "GRACE" Sipper Bottle today and embrace the divine abundance it represents. Join us in sipping in grace and living in the abundance of God's love.
Product Specification
Volume: 700 ml | Material: Aluminium | Color: White | Includes: Lightweight Carabiner Clip
High Quality Material: Take your drinks everywhere with this white aluminum sipper bottle, which is a perfect container to keep your cold beverages, when you are out of your house. It is the perfect companion for your outdoor activities,gym,office etc
Great Gift Idea: Carry your sipper bottle with style. Perfect for both right and left handed users, there is always chance to flash your personalized designs. These Designer & personalized aluminium Sippers are BPA free. Safe and Eco-friendly
Features: Dishwasher Safe, Microwave and Oven Safe, Freezer Safe, Non Toxic, BPA Free, Environment Friendly, Reusable and Odourless
Gift Suggestions: Birthday gifts , Anniversary gifts, Gifts for kids, Gifts For Friends, Gifts For Family, Church gifts